Skip to product information
Yocwear Two Color Plaid Long-sleeved Top and Pants Pajama Set
$49.64
Using this Yocwear Two Color Plaid Long-sleeved Top and Pants Pajama Set is the most 
comfortable, stylish way to unwind after a long day.                                                                                                                   
Features:
Feature: Long sleeve, pullover, curve hem, cuffed
Stretch: Stretchy
Material composition: 95% polyester, 5% spandex
Care: Machine wash cold. Tumble dry low.
View image
Because we order from many different vendors, the sizing may vary. Even within the vendor, the style or cut of the item may vary. Because of that, there is no complete and accurate sizing chart we can provide.
However, please see below the general US Women's sizing, to be used only as a guide. We will try to indicate whether an item fits standard (true to size), small, or runs big!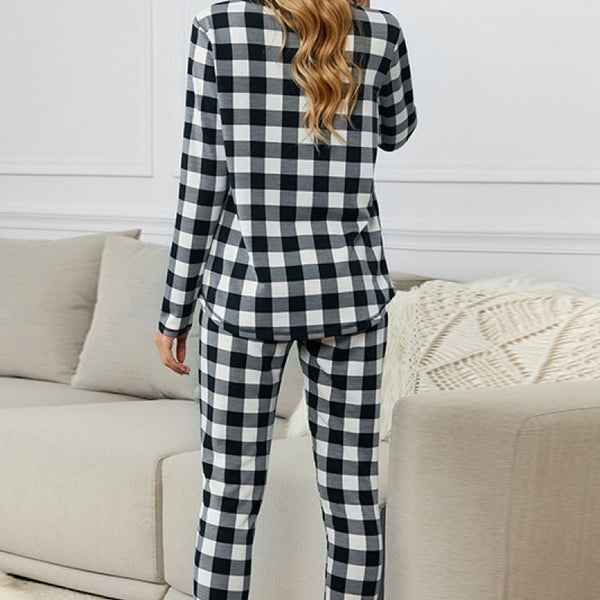 Yocwear Two Color Plaid Long-sleeved Top and Pants Pajama Set
$49.64