Skip to product information
Yocwear Sporty Sports Bra and Biker Shorts Set
Regular price $59.99 Sale price $39.99 Save 33%
The Yocwear Sporty Sports Bra and Biker Shorts Set is made with soft performance fabric that's breathable and stretchy keeping you dry and comfortable no matter what you're doing - yoga, exercising or on the go!
Features:
Built-in booty lifting design that firms and contours your curves 
Comfortable fit that provides maximum comfort and freedom of movement
Abdominal fit double layer design that enhances abdomen flattening effect
High elastic fabric is designed to sculpt the leg contour
Eco comfy fabric with recycled nylon 
Detachable cups
View image
Because we order from many different vendors, the sizing may vary. Even within the vendor, the style or cut of the item may vary. Because of that, there is no complete and accurate sizing chart we can provide.
However, please see below the general US Women's sizing, to be used only as a guide. We will try to indicate whether an item fits standard (true to size), small, or runs big!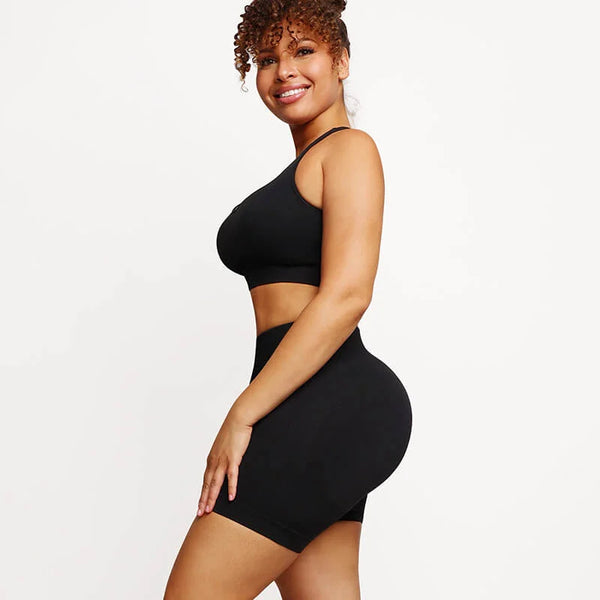 Yocwear Sporty Sports Bra and Biker Shorts Set
Regular price $59.99 Sale price $39.99 Save 33%