Skip to product information
Yocwear Hot Body Sauna Leggings
Regular price $64.80 Sale price $49.99 Save 22%
Get ready to sculpt your waistline and achieve your fitness goals with the Yocwear Hot Body Sauna Leggings. Made with high-quality materials and featuring sauna technology, these leggings provide targeted compression and promote sweat, making them the perfect addition to any workout routine. Order yours today and start looking and feeling your best!
Features: 
100% Neoprene + 100% Polyester


Stimulates thermal activity in your core and increases perspiration during physical activity.

Hook-and-eye closure makes it convenient for customized fit and compression levels.

M-shaped splicing design above the buttocks makes an easy fit and creates a firm and round bubble butt.

Wrap-around design with a long front offer abdominal compression.



Cold Hand Wash Separately
View image
Because we order from many different vendors, the sizing may vary. Even within the vendor, the style or cut of the item may vary. Because of that, there is no complete and accurate sizing chart we can provide.
However, please see below the general US Women's sizing, to be used only as a guide. We will try to indicate whether an item fits standard (true to size), small, or runs big!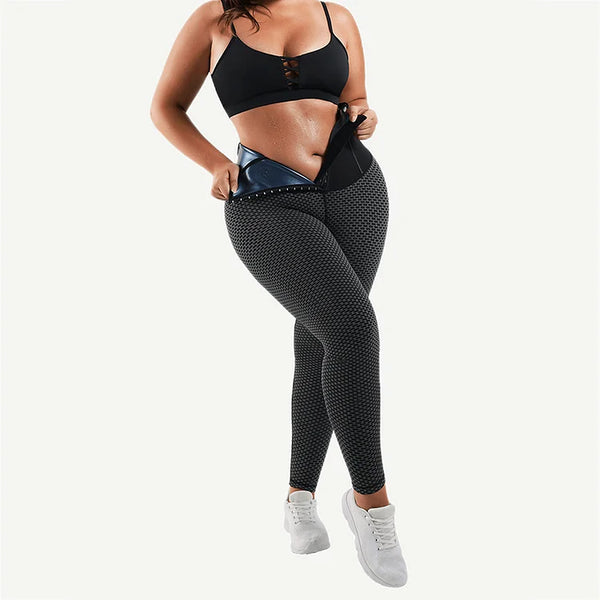 Yocwear Hot Body Sauna Leggings
Regular price $64.80 Sale price $49.99 Save 22%